Hey! I'm a cosplayer who happens to be a photographer.
I've been photographing for years now, particularly portraiture and fashion. I finally have my BFA in Photography as well as work experience.
Cosplay has been a fun hobby for me and my friends, so now I do both cosplay and shoot at conventions all over the US.
My resume is available upon request, and my main portfolio website is here.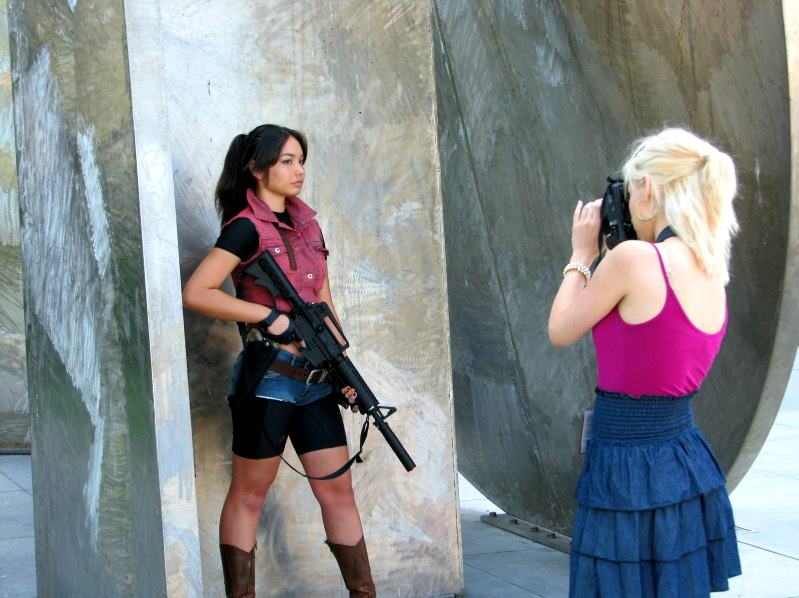 Me shooting at SDCC 2011 for Aggressive Comix. P.S. I'm not that blonde anymore.
Photo by Peter Paul.